Springtime Dining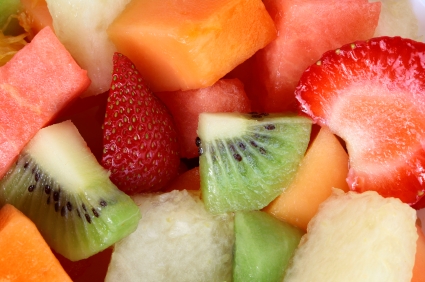 Ever wanted to fight global warming, support your local community, enjoy the warm weather, eat organically, and feel great about yourself all at the same time? Put your smile on because now you can! With spring in full bloom, locally grown organic fruits and vegetables should be making their way to your local farmers' market. As you may already know, buying locally grown food is a great way to support the economy of your community since your money contributes directly to local businesses rather than multinational corporations. Local produce is generally fresher than the produce sold at the supermarket as it goes through less processing, less packaging, and as it travels less. Thus locally grown produce also results in better taste. Moreover, organic food provides the benefit of presenting nutrition without the addition of harsh chemicals and preservatives. Here are some top spring foods that are sure to add some variety and health benefits to your life!
Carrots: From dreary wintery evenings to the warm summer days, these vegetables can be harvested throughout the year. Carrots are known to improve eyesight as they are an exceptional source of beta-carotene (vitamin A). Carrots are also a good source of vitamin B, vitamin E, vitamin K and vitamin C.
Strawberries: Fat free while rich in vitamin C and folate, these strawberries are the perfect snack for spring. Aside from snacking, strawberries can also be used in smoothies, fruit salads, and breakfast parfaits. When planning to buy strawberries consider picking your own strawberries. Berry picking at local farms is a great alternative to purchasing strawberries at the supermarket as it allows you to have control over quality as well as the freshness. Additionally, berry picking is an excellent way to spend quality time outdoors with friends or in solitude!
Artichokes: These green veggies work to reduce cholesterol levels in the body by increasing the amount of cholesterol removed from the body (via excretion) and lowering the production of cholesterol. Look for artichokes that are tight and dark green. Artichokes are also an excellent source of folate, vitamin C, and magnesium. Include asparagus in your spring salads with a spritz of lemon juice!
Mango: Like all fruits mangoes, are laden with vitamins and minerals. The consumption of mangoes has been linked to improving overall digestion as well as alleviating certain health conditions. If you live in a warmer climate (such as California), you have the greener option of buying your mangoes locally!
Spinach: Spinach is harvested around early spring. These green leafy vegetables are a rich source of folate, iron, and antioxidants! Antioxidants help promote natural hair growth as they increase blood circulation to the scalp. You can use spinach in making salads, sandwiches, pizza and even fruit smoothies!
Thank you for your business.

If you are an existing customer or have any comments about our business take the time to review our service at: