Triple Positive Result for Triple Negative Breast Cancer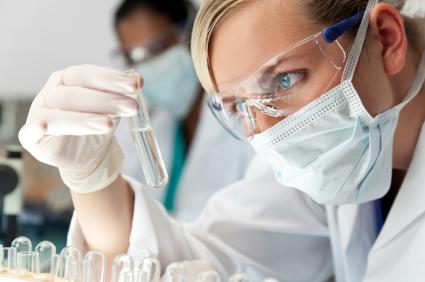 Breast cancer is a horrific condition: an affront to the health and aesthetic of the female (and sometimes male) body. So much so, in fact, that researchers from British Columbia, Alberta (Canada), and England hoped to make some progress towards a cure as part of a $2 Million study conducted across 3 medical institutions—and not only have researchers found success, they believe they have decoded the mysteries to Triple Negative Breast Cancer (TNBC), one of medicine's hardest-to-beat, most deadly forms of breast cancer.
Steven Jones, a co-author of the study, Simon Fraser University professor and head of bioinformatics research at the BC Cancer Agency, expressed to reporters that scientists expected to see genetic similarities in breast tumors when they mapped their genomes.
But they didn't find the similarities they expected.
"Seeing these tumors at a molecular level has taught us we're dealing with a continuum of different types of cancer here, not just one," he said.
Researchers are now stressing the need for a complete genetic sequencing of all of the different variations of breast cancer so that specific treatments can be developed.
TNBC gets its name from the fact that it is missing a trio of surface cell hormone, steroid, and protein receptors: estrogen, progesterone and herceptin. When these receptors are present, then the usage of anti-estrogen treatments can be utilized to inhibit the growth of certain types of tumors.
As it stands now, genetic sequencing in is still fairly expensive in most countries; furthermore, available treatments have not yet caught up to theoretical solutions that genetic sequencing seems to offer.
The Triple negative tag has an intentional dual meaning: it also negative in the sense that is responsible for 25% of all deaths from breast cancer. It is good news, then, that researchers have been able to make significant strides towards understanding, and being able to effectively treat this, and the other forms of breast cancer this study will apply to.
"The genetic diversity of these tumors, even though they're clinically similar, probably explains why they are so difficult to treat," Jones said.
The study was a collaboration between scientists at BCCA, the University of British Columbia, Simon Fraser University, Cross Cancer Institute of Alberta, Cancer Research U.K./University of Cambridge and other cancer research agencies.