Effective Tips for Preventing Holiday Heartburn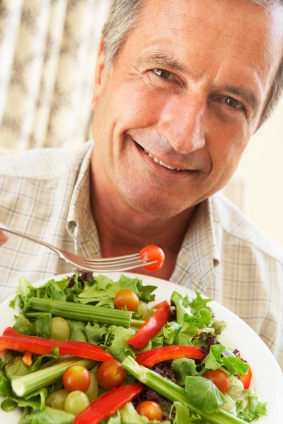 The holidays are a time for the gluttonous overconsumption of rich, flavorful food that usually comes around but once-in-a-year. It is a cavalcade of family-inspired-and-infused tastes that you definitely do not want to miss, especially not because of something as preventable as heartburn.
If you are amongst the millions of people who find themselves clutching their stomach midway through a delectable meal, eyeing down that bottle of acidic wine with the distain of a high pH level, then do not fear because maintaining a proper level of acidity can be very easy with the right help. The following are some 'basic' tips that will enable you to make it through the holidays ulcer-free.
Fatty, Greasy Foods
Foods which are high in fat work to slow the process of food leaving the stomach, and if that food isn't emptied it can back up into the esophagus; furthermore, fat promotes a relaxation of the esophagus, which means acid is allowed to rise even easier.
Fortunately many traditional holiday meal items are not overly processed—turkey, potatoes, vegetables, salads and coleslaws are natural foods which can easily be prepared without much fat. In the weeks leading up to the holidays it will serve you to cut down on the high-fat appetizers and other superfluous snacks, then you can stuff your face with turkey and not think twice about it.
Appetizers – are often times the bane of a sensible diet because they are so good. While hungrily waiting for dinner to cook it's incredibly easy to pop few-too-many helpings of a fried treat, cheese and crackers, or a highly-processed option down the ol' esophagus. If you stick with lean proteins—shrimp, salmon, etc—over the alternatives it will help with your heartburn.
Caffeine
You don't want to fall asleep after consuming epic amounts of grandma's favorite stuffing, and that coffee may seem like a good idea, but if you're sensitive to acid reflux, caffeine can play a huge impact on your level of acidity. So think twice. If you can, stick to low-acid mixed drinks like (Egg Nog) lattes, and keep the levels of chocolate and pop to a minimum.
Wine and Other Alchohol
Often defined by how acidic it is, wine can, under the right circumstances, send your heartburn from a mild ache up to the next plateau of physical pain (usually somewhere in the upper back of your throat.) It is one of the strongest and most immediate causes for heartburn. If you suffer from acid reflux, it is likely best to avoid wine all together, but if you decide you will partake in some of the liquid festivities, avoiding reds in favor of whites will go a long way towards settling that internal inferno.
Eat Slowly
Studies have shown that people get more heartburn when they eat quickly. So sit down, and enjoy your meal. Savor it. Eat slowly, and chew completely.
Chew Gum
Chewing gum or sucking a lozenge for 30 minutes after meals increases the production of saliva. This saliva can relieve heartburn by bathing the esophagus in saliva and lowering the acid which has risen into the esophagus by washing it back down to the stomach.
Avoid Lying down Immediately After Eating
While it may be incredibly tempting to lay back in the Lazy-Boy with a quick post-dinner nap by the fire, keep in mind that lying down with a full stomach can cause food to be refluxed because the stomach contents pressures the lower esophagus sphincter.
That's It!
If you follow these simple tips this holiday season you should enjoy carefree consumption of all the best food this year has to offer. Happy Eating, and Happy Holidays!