The Perfect Run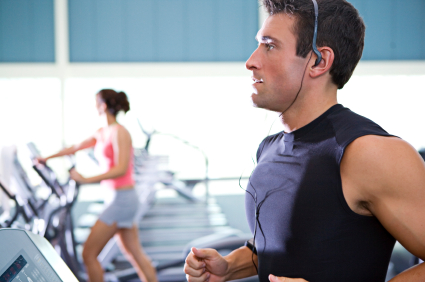 Running is without a doubt one of the most popular and beneficial forms of exercise. However, there are many people who don't give it a shot or others who give up quickly because they don't see the results right away. Running is for everyone; never forget that running is one of the best ways to burn calories and burn them fast!
Running is also a low cost exercise. There is no need to buy any expensive equipment and you can run almost anywhere. In fact, with the warming weather, running outdoors is the perfect way to exercise and get some fresh air! All you need is a pair of running shoes and appropriate attire. It is good to invest in a good pair of running shows if you plan on sticking to any exercise regime. A good pair of running shoes can prevent minor injuries that can occur when not wearing appropriate footwear during exercises.
When planning a run, make sure to set a reasonable goal. Don't be too hard on yourself. It is very important to increase the level of difficulty over time to prevent over exertion. Also, before beginning a run, make sure to do at least a 10 minute warm up. Plan a "cool down" period for your body after or during the end of the run. You can do this by slowing down from a run to a jog near the end of your run. Lastly, it is very important to stretch after a run to prevent aching muscles or injury.
Some of the benefits of running include a reduced risk for a wide variety of diseases such as heart disease. Regular running ensures that oxygen and blood are being efficiently distributed within the body. Running can also reduce stress and anxiety. Running in the outdoors tends to calm people more than running indoors on a treadmill.
Moreover, bone density increases as a result of running. This is especially good for women because it can reduce the risk of developing osteoporosis. Another benefit of running includes the resulting improvement of appearance and self-esteem. Running with someone or a group of people is highly recommended. Not only is it safer, but will allow you to spend quality time with other people.
Consequently, going for runs regularly and maintaining a healthy diet is a stellar combination. Running is an optimal method of sustaining healthy living. And, don't worry if running doesn't come naturally to you and it often takes a while to adjust to. Make the effort and you will reap the running benefits. Don't forget to stay hydrated!