Your Taste Buds and Food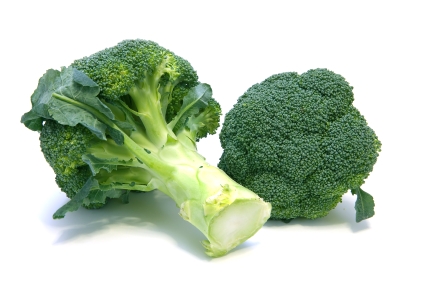 In the category of taste buds, people are divided into three groups; super-taster, medium tasters, and non-tasters. Approximately 25% of people are known to be a 'super-taster', 50% are medium tasters, and 25% are non-tasters.
What is a super-taster? A super-taster is someone who experiences food richer and more flavorful than other people because they have a much denser distribution of taste buds than medium and non-tasters.
Although super-tasters enjoy the taste in their food more, they are at more risk of getting cancer, particularly colon cancer. Because super-tasters love eating food that is rich in flavor and full of taste they tend to avoid bitter foods such as vegetables. Super-tasters add more salt to their foods so that they don't taste so bitter. The excess consumption of salt can lead to a higher heart attack risk. Additionally, male super-tasters on the are more likely to be drawn to foods with a higher concentration of sodium and fat. This intake of high fatty foods increases the risk of obesity.
This doesn't have to be the way though; you can change your eating habits! You can do this by programming yourself to love vegetables. The reason you find eating healthy so hard is because your palette is so used to the taste of junk food and it will take some time for your palette to adjust to these new tastes. It will adjust! Here are some ways to help you make the transition into healthy eating:
1) Breaking The Addiction
As mentioned before, your palette is not used to the healthy food that will be infiltrating your taste buds. It will take time for your palette to get used to the taste of the healthy food while getting rid of the taste of the junk food. The first 3-4 days will be the hardest; make sure you have plenty of water to drink, have a healthier substitution, and have someone to talk to. Have some willpower. If you don't have your mind made up about this the minute you see junk food you will cave in.
2) Eat Healthy Foods That You Like
If you are trying to break away from bad eating habits make sure you have healthy substitutions available. If you don't have good food available you might end up going back to your regular eating habits. Choose healthy foods that you enjoy, that way if you are hungry you will have a healthy selection of foods to fill your stomach whenever you like.
3) Avoid Trigger Points
You will probably figure out your weaknesses when you break away from your unhealthy eating habits. For example, you might tend to buy food from the vending machines at school or work. For this, try not to carry change or bills in your wallet. You can't really purchase anything from the vending machines if you don't have any money! When you do figure out your weak points, make a plan so that you avoid those tempting situations. Remember to always keep a healthy snack available on hand whenever you need it.
4) Experiment - Try New Foods!
When breaking away from your eating habits, be adventurous and try new things. Look through magazines, cookbooks, or cooking shows that show different ways to prepare vegetables. Experiment these new ways and find out which one you prefer best. Use these cooking methods in your meals as a way to add more flavor to eating your favorite vegetables!
No matter if you're a super-taster, a medium taster, or a non-taster, it's never too late to go healthy. Remember that going from those salty snacks, and fried appetizers won't be easy but with time and willpower you could be leaving a healthy lifestyle.