Acne Be Gone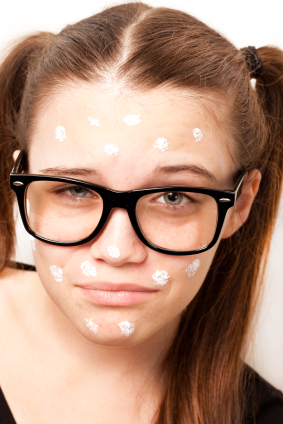 We all fight it at some point in our lives. For some, it is not big problem while for others it ruins their lives. Acne is a nightmare, especially for teenagers. If you're going to fight acne you need to know the causes, effects, and treatment.
Perhaps the biggest reason for why we get acne is because of hormones. Hormones are what cause acne more than anything else. The time of our lives where we have a surge of hormones is during puberty. At this time our body releases androgens which enlarge sebaceous glands. Hormones also are boosted during woman's menstrual cycle and pregnancy. The sebum mixing with the dead skin cells is the agent that causes the actual clogging. Bacteria that get into our skin bring inflammation which is the reason for the redness, swollenness and painfulness of the acne.
What these causing factors then bring are the dreaded effects which we hate. The symptoms of acne are divided into four categories. A pimple is where the skin swells and can sometimes contain pus. Black heads are when oily dead skin cells mix together and the skin pores are blocked causing a dark bulb to form. White heads are when the pus builds up and causes a nasty bump to form. Cysts are closed sacs underneath the skin which contain fluid. Cysts are the ones you don't want to try and pop because they hurt and cause serious scaring.
Treating acne is based on how severe the acne is. Acne treatment products for mid to moderately severe acne include Benzoyle peroxide, Resorcinol, Salicylic acid, and sulfur. Some physicians may even prescribe antibiotics if your symptoms continue. The next stage of acne would be severe acne. This form of acne is devastating to the person. This next stage would be considered if normal antibiotics and first stage medication were not effective. The doctor might prescribe Accutane with vitamin A at this severe level. Always consult your doctor before taking any medication for acne because of its side effects.