Be Heart Health Smart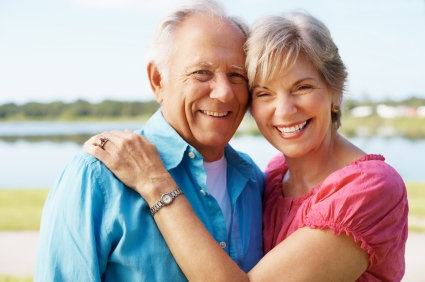 We've all heard of the great benefits of exercise. Sure, it's great for your body but what does it do to your heart and what is the best way to train your heart? According to Dr. Timothy Church, who studies exercise and disease at Louisiana State University's Pennington Biomedical Research Center in Baton Rouge, "Aerobic plus resistance is clearly the optimal program."
Many researchers believe that by only doing aerobic exercise, it will not only help you lose weight but also drop inches off your waist while improving your heart's health. Researchers say that aerobic exercise is a less time consuming option and benefits the heart's health compared to those that only lifted weights. Aerobic exercise is defined as long in duration however low in intensity. Aerobic exercise helps increase the amount of oxygen available for the heart and lungs to use, while also enabling the heart to use oxygen more efficiently.
A study conducted by researchers at Duke University Medical Center in Durham, North Carolina, assigned 196 overweight adults randomly, to three different exercise groups. One of the groups were assigned resistance training three times a week while working on eight different machines to target upper and lower body muscle groups. Rather than lose weight , many participants gained around 1.5 pounds and this had increased their waist line. In the end, their heart or diabetes risk factors remained the same without any change.
The second group was assigned two hours of aerobic training per week on different gym machines and had to complete an equivalent of about 12 miles on these machines over the course of the week. The results for the second group showed that they had lost an average of three pounds and half an inch from their waist.
Finally the third group was assigned to both weight training and aerobic exercise programs. Participants in the third group lost about four pounds and dropped one inch off their waistline; there was also a decrease in their diastolic blood pressure.
However, according to Dr. Timothy Church, who was not involved in the new study, says that it was difficult to interpret the data since more than one quarter of participants had dropped out of the study. Church does say however, that the information is consistent with what other researchers have found and previous studies have also shown that weight training had minimal effect for heart health. Lori Bateman, who is the lead researcher of the new study stated, "…If your overall goal is to...improve your diabetes and heart disease risks, our study would suggest that aerobic exercise is the best way to better those outcomes."