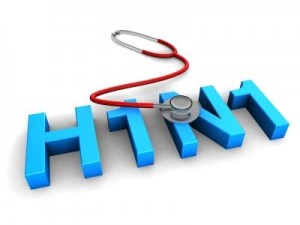 Many people across the United States have attempted to organize "Swine flu parties," in which people gather in order to contract the virus. The belief behind self-infecting oneself is that if a person gets the virus now, which has in the United States appeared to be milder than the cases in neighbor country, Mexico, then you may become less likely to contract a more deadly second wave of the virus.
As some patients inquire about the notion of Swine Flu Parties, CanDrugStore recommends that people avoid them. Many health officials are saying that at this time attending "Swine flu parties" to purposely catch the virus is a "big mistake." Richard Besser, acting director of the Centers for Disease Control and Prevention (CDC), has gone on to say that, "[Swine Influenza] is a new, emerging infection, and we're learning more about it each day," he adds to this by saying that, "It's a big mistake putting individuals and children at risk, and the CDC does not recommend that people follow that course."
The idea for this originates from a combination of chickenpox parties and the belief that in 1918, people infected in the first wave of the influenza were less likely to become infected in the later waves; however, there is little evidence to support this.
Most health officials recommend following preventative measures that included, washing your hands, getting adequate sleep, eating a healthy diet, exercising, and avoiding sick people or those that may be sick.
However, if you are to develop symptoms, go see a doctor. If test results come back positive for the Swine flu, the CDC recommends Oseltamivir, known better by brand name Tamiflu. Many online pharmacies such as, CanDrugStore.com, sell Tamiflu, which has been high in demand since the outbreak of Swine Flu. Tamiflu is recommended for the treatment and/or prevention of infection with swine influenza viruses, and is safe in most people ages 1 and older.
For more information on how to protect yourself from the flu, take a look at '7 Ways to Prevent the Flu' on YouTube.
Canada has some of the strictest pharmaceutical standards in the world. In addition to patients saving up to 70% with CIPA-certified international pharmacies, they can also feel confident knowing that they are receiving medications that are 100% safe.
CanDrugstore.com, a Canadian Internet-based pharmacy intermediary (license #BC X23), offers low cost, long-term prescription drugs. A professionally registered pharmacist fills all Canadian prescriptions. A certified member of the Canadian International Pharmacy Association, CanDrugstore.com is ranked as one of the best Canadian pharmacies .
For more information on how to order your drugs from Canada safely and securely call 1-866-444-6376 or visit http://www.candrugstore.com/- a trusted and reliable Canadian online pharmacy since 2002.Read more: "CanDrugStore" – http://www.candrugstore.com/blog/#ixzz0EaSkHrOA