The high cost of the drug Aubagio (teriflunomide) can make it inaccessible to those who have multiple sclerosis. Aubagio is a specialty medication commonly prescribed for treating Multiple Sclerosis (MS).
What is MS?
MS is a chronic, debilitating autoimmune disease that affects the central nervous system, which includes the brain and the spinal cord. The disease causes damage to the myelin sheath, which is a protective covering around nerve fibers. This damage can cause many symptoms throughout the body, including fatigue, muscle weakness, trouble with coordination and balance, vision problems, and cognitive impairment. The most common form of MS is called relapsing-remitting MS (RRMS). There is currently no cure for MS.
How Does Aubagio Treatment Work to Combat MS
Aubagio (teriflunomide) is a type of immunomodulatory medication that works by modifying the immune system to reduce inflammation and prevent further damage to the nervous system. This medication is taken orally and is designed to be used in combination with other treatments for MS.
One of the key benefits of Aubagio (generic teriflunomide) is its ability to reduce the frequency and severity of MS relapses. A relapse is when a person experiences a sudden worsening of symptoms, which can disrupt daily life. Aubagio has been shown to reduce the frequency of relapses by approximately 30% compared to a placebo, making it an effective treatment option for people with MS.
What does Aubagio Cost?
Americans can pay up to $8,500 for a 30-day supply of Aubagio (teriflunomide). That's over $280 per tablet or over $100,000 a year. The high cost of Aubagio can make it inaccessible to those with Multiple sclerosis.
Why is Aubagio so Expensive?
At approximately $280 per tablet, Aubagio (teriflunomide) is hellishly expensive. There are several reasons why Aubagio is so costly:
It's no secret that Americans pay the highest prices worldwide for prescription medications.
Patent law provides pharmaceutical companies the exclusive right to sell the brand medication. This patent protection period usually lasts 20 years.
Historically the prices of prescription drugs in the United States have not been regulated.
The FDA approved the generic alternative to Aubagio, but legal disputes are delaying its release; it may be released during 2023, but the price will stay relatively high during the first six months after its release.
Once the first generic version of Aubagio is released to the market, there will be a 180-day exclusivity to sell it to the public. Any price drop will likely be minor until more competitors release their generic versions of Aubagio.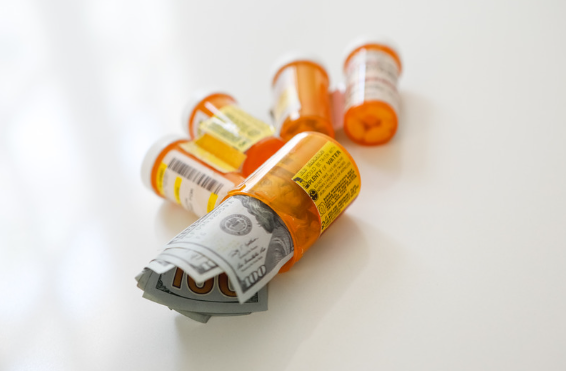 Are there Aubagio Patient Assistance programs?
Aubagio patient assistance programs are predominantly offered by the manufacturer. These programs do offer assistance and even sometimes free medication, but the criteria for acceptance into the program take a lot of work to meet.
Some not-for-profit organizations also offer some relief. However, again the criterion for assistance is a steep climb. Also, the extremely high cost of Aubagio will likely strain the financial resources of most not-for-profit, so only a few candidates can be helped.
These programs are often geared toward low-income households and offer little or no relief for middle-income or high-income households.
Also, these programs provide less discount than buying teriflunomide, the generic alternative to Aubagio.
Also, MS comes with peripheral costs outside the medication, such as testing, medical appointments, evaluations, and other out-of-pocket costs. None of these costs are covered by the Aubagio co-pay Program. Purchasing the generic alternative to Aubagio can free up valuable funds to pay for other medical expenses.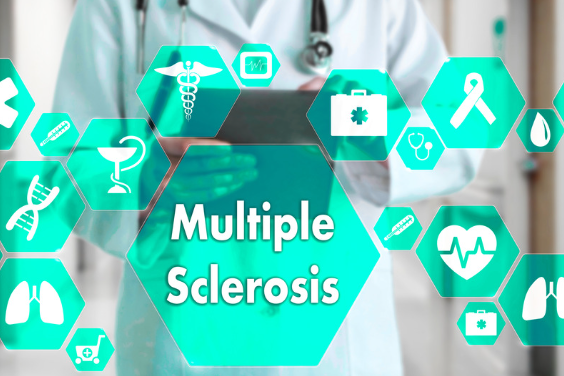 Are There Alternative Medications to Aubagio?
The FDA has approved more than one dozen medications for treating MS. Some of these medications come in pill form, some by injection, and some only available by infusion.
Although Aubagio (Teriflunomide) can effectively prevent MS from relapsing, there are alternatives. If Aubagio is not right for you, talk to your physician about the following alternatives:
Oral medications (pill form):
Mavenclad (cladribine)
Tecfidera(dimethyl fumarate)
Vumerity (diroximel fumarate)
Gilenya(fingolimod)
Ponvory (ponesimod)
Zeposia (ozanimod)
Bafiertam (monomethyl fumerate)
Mayzent (siponimod)
Injection Medications
Avonex or Rebif (Interferon beta-1a)
Betaseron or Extavia (Interferon beta-1b)
Kesimpta (ofatumumab)
Plegridy (Peginterferon beta-1a)
Copaxone (Glatiramer acetate
Infusion Medication for MS
Certain infused medications (usually administered at a hospital or infusion clinic) are also delivered through a needle under the skin or directly into the vein. Tysabri and Ocrevus are the most well-known forms an infusion MS drugs.
Is There Aubagio Generic?
The active ingredient in Aubagio is called teriflunomide.
As of the date of this article, there has yet to be a generic Aubagio in the United States available. But there is good news. The generic alternative to Aubagio is available in Canada at prices significantly cheaper than the brand. This is very good news for patients without an insurance plan.
To purchase the generic version of Aubagio, you should consult a healthcare provider to determine if it is appropriate for you and obtain a prescription that permits the generic. You can then fill the prescription at a CIPA-certified online Canadian pharmacy such as CanDrugstore.com, which will be mailed to you.
How Much Does The Generic Aubagio (the Generic Equivalent to Aubagio) Cost?
You may be wondering how much it costs to buy Aubagio from Canada. Aubagio can be purchased from Canada in brand, but the generic alternative, Teriflunomide, is also available.
To buy teriflunomide, the generic alternative to Aubagio, the price in Canada at CanDrugstore.com as of February 2023 is:
$202.00 USD, for 28 tablets of 14 mg.
The Aubagio cost can be greatly reduced by instead choosing the generic alternative, which is called teriflunomide.
What Causes MS?
MS is believed to be caused by a combination of genetic and environmental factors, but its exact cause is still unknown. The disease can take different forms, ranging from mild symptoms to more severe disability, and there is currently no cure for MS. However, various treatments, including medications and rehabilitation, can help manage the symptoms and slow the progression of the disease.
What is a MS Hug?
The MS hug, also known as a GIRD (girdle pain or scleroderma gird), is a type of pain or discomfort felt in the torso that is a common symptom of multiple sclerosis (MS). It is a tight, squeezing, or burning sensation around the chest or ribcage. This pain can sometimes spread to the arms, neck, or back.
The exact cause of MS hug is unknown, but it is believed to be related to the involvement of the nerve fibers in the chest area by the MS disease process. MS hug can be managed with medications, physical therapy, or other treatments that aim to reduce pain and improve the overall quality of life.
What are the Other Symptoms of MS?
MS comes with many symptoms. The most common symptoms are:
fatigue
vision problems
numbness and tingling
muscle spasms
muscle stiffness and muscle weakness
mobility problems
pain
depression and anxiety
Christine Miserandino (a recognized author and blogger) tells her story of living with a disease, which in her case was Lupus. Lupus and MS can have similar symptoms. On her website is a story about spoons adopted by the MS community to explain what it is like to live with the symptoms of MS. MS is explained in relation to having a bank of spoons where daily tasks deplete the spoons. The spoon theory is a good read for those wishing to understand MS.
What are MS Relapses
MS disease is well known for relapses. A patient can either be in a symptom-holding pattern, relatively or completely symptom-free and then suffer a "relapse." These relapses are also referred to as flare-ups, exacerbations, or attacks. These relapses can be quite concerning for the MS patient as sometimes they have a return of symptoms, but these symptoms may be worse. Patients in relapse could also experience completely new symptoms.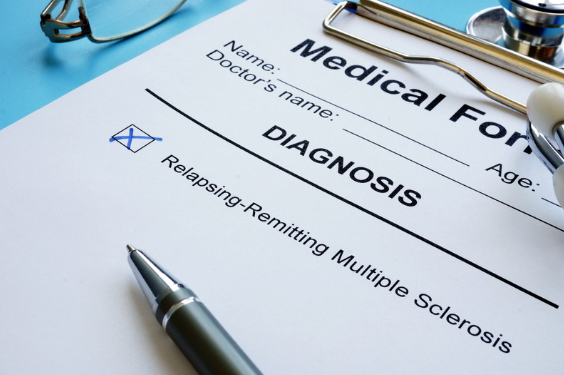 Does Aubagio Cause Weight Loss?
Studies have not shown weight gain or loss as a side effect of Aubagio, so it is not listed as a side effect in the product monograph. However, according to Drugs.com, weight loss can occur in 1 to 10% of the people who take the medication.
On the other hand, weight gain can occur in people with MS in general. This is thought to occur because the symptoms of MS, such as fatigue and muscle weakness, can make it difficult to adhere to a regular exercise schedule.
Is Aubagio Safe?
Another benefit of Aubagio is its safety profile. This medication has a low risk of serious side effects and has been well-tolerated by most patients. Common side effects include nausea, diarrhea, and elevated liver enzymes, but these are usually mild and can be managed with proper monitoring and management.
Some patients experienced hair loss, but greater than 80% of patients did not have that symptom.
How is Aubagio Taken?
Aubagio comes in the following dosages:
Aubagio is also a convenient treatment option for people with MS. It is taken once daily, making it easy to remember to take the medication, and it does not require frequent monitoring or laboratory tests, unlike other MS treatments. This makes it a good choice for people looking for a medication that is easy to use and manage.
You should take Aubagio as directed, but if you miss taking a dose, you should follow your schedule and take the next dose as directed. Do not take a double dose (two doses at once).
For additional information, contact your pharmacy or doctor.
What are the Pros and Cons of Taking Aubagio
Aubagio is a complex medication with many pros and cons.
The Pros of Aubagio Are:
It lowers inflammation in the body.
slows the progression of the disease
There are fewer brain lesions.
Reduces relapsing-remitting multiple sclerosis (relapse rate is low)
The Cons of Aubagio Are:
the Aubagio cost
It should not be taken by patients who are pregnant or breastfeeding.
can cause diarrhea
has multiple potential interactions with other medications
can cause liver damage
managing the potential side effects
What are the Common Side Effects of Taking Aubagio
liver problems, including liver failure
decreases in white blood cells
increased risk of infection
Serious skin reactions
Numbing or tingling in feet and hands
high blood pressure
colitis
breathing problems
Nail disease
Alopecia (also known as hair thinning or loss)
Jaundice
Nausea
Allergic reaction (including possible severe allergic reaction)
]This is only a partial list of side effects. Please read your medication monograph and follow your doctor's and pharmacy's instructions. Contact your healthcare provider before you stop taking Aubagio.
In conclusion, Aubagio is a highly effective and well-tolerated treatment option for people with MS. It has been shown to reduce the frequency and severity of relapses, has a low risk of serious side effects, and is convenient to use and manage. Suppose you have been diagnosed with MS and are looking for medication to help manage your symptoms. In that case, it is worth talking to your healthcare provider about the possibility of using Aubagio.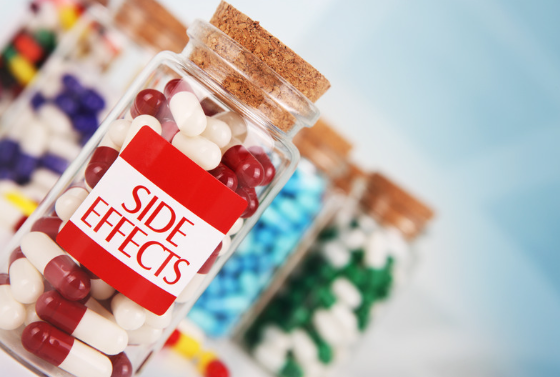 Where to Buy teriflunomide, the Generic of Aubagio
Safety should be your priority when searching for medications online. Many mail-order pharmacies are safe and offer substantial savings, while others are dubious at best. The Canadian International Pharmacy Association (CIPA) is a great place to start when searching for a trusted online source for prescription drugs.
The Canadian International Pharmacy Association (CIPA) is a professional organization for licensed retail pharmacies in Canada. The organization was established in 2002 to promote safe and affordable medication access for patients worldwide. CIPA-certified pharmacies are committed to meeting the organization's high standards of quality, safety, and patient care. They offer a wide range of prescription and over-the-counter medications to patients. They also provide access to licensed pharmacists who can answer questions and provide information on medications and overall health.
CanDrugstore.com has been a member of CIPA for nearly 20 years. Not only do we carry the seal, but our online Canadian pharmacy also actively involved in the organization.
About Us
CanDrugstore.com is a Trusted CIPA Certified Source for Mail Order Medications. If you wish to learn more about generic Aubagio, please visit CanDrugstore.com or call us at 1-866-444-6376 or contact us through our online chat. We look forward to serving you!
The information on CanDrugstore.com is for awareness purposes only. It is intended for site visitors to be more empowered in their healthcare. Information here should NOT be considered medical advice or in any way replace the advice of a qualified medical healthcare professional. Always seek the advice of a qualified medical professional before taking Aubagio or any medications, whether over-the-counter (OTC) or prescription. Always read your medication guide and seek immediate medical attention if you are concerned about your health.